Asking and Telling the Time in Spanish: the Ultimate Guide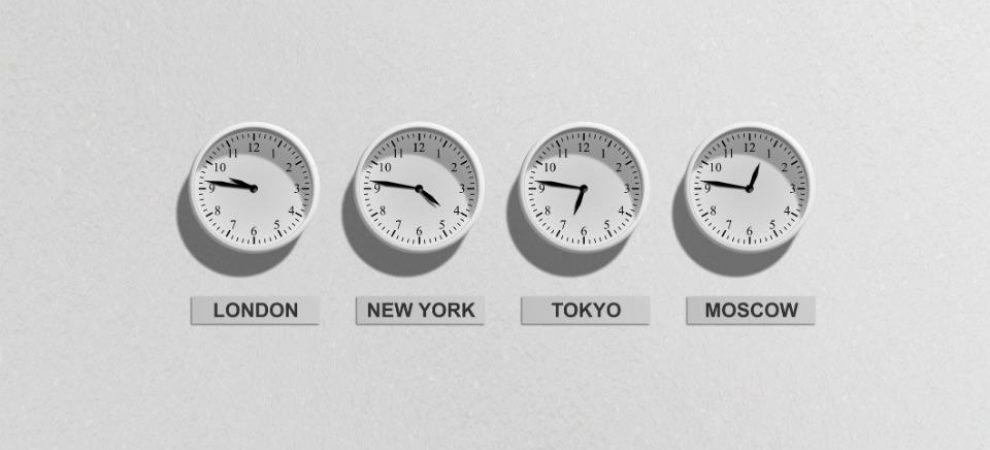 Learn How to Say the Time and Ask for the Time in Spanish
Never be late again with our step-by-step guide
Making arrangements with other people can sometimes be tricky, especially if you have to do it in another language. No more stressing, we've got you!
With this blogpost, you will be able to tell others to be on time and make sure you know when you have to be somewhere. Get ready to tell the time in Spanish and fill your agenda with some fun plans!
1. How to Ask for the Time in Spanish
Are you a person who is always running late? Or are you always early? Nothing is more frustrating than having to wait for someone without an explanation. 
You could use:
Llego tarde. – I'm running late.  
Perdón por el retraso. – Sorry I'm late.
Perdón por la demora. – Sorry I'm late. (Latin America)
Estoy llegando/Estoy de camino. – I'm on my way.
And if you really can't make it, you can say
 No llego. – I can't make it.
Do you want to learn to say the time in a more specific way? 
Let's start with the part you will probably need the most: asking for the time in Spanish. You can use the following expressions to ask for the time: 
¿Qué hora es? –
What time is it? 
¿Tiene hora? –
Do you have the time?
Atención
Even though tiempo means time (and, confusingly, "weather"), you never use the word "tiempo" to ask what the time is.
2. How to Tell the Time in Spanish
Now that you know how to ask for the time in Spanish, let's take a look at how to say the time, or in Spanish "cómo se dice la hora". 
In Spanish, you use the verb ser to talk about time. Do you need to freshen up your knowledge about ser and estar or about numbers in Spanish? Take a look at our blogposts: 
In general, you use the third person plural, son, except for one o'clock, where you use es. 
In Spanish you use the feminine article la before the hour (derived from la hora). As you can see, for la una we use la, while for all other numbers las.
Remember!
One o'clock is an exception is Spanish: You say Es la una.
Another option is to use the 24-hour clock and say Son las dieciséis, for example, although this is less common. To help you out, we have an overview of the numbers until 24:
Quarter Past, Quarter to and Half Past
Now you know how to say the time on the hour, but what if it's half past 2? Or a quarter to 4? 
If it's half past the hour in Spanish, use the phrase

y media.

If it's a quarter past the hour, use the phrase

y cuarto.

If it's a quarter until the hour, use the phrase

menos cuarto.
If you want to be even more specific, you can use the next formula until half past the hour:
Es/son + las + hour + y + number of minutes
For everything after half past the hour, you can use the formula: 

Es/son + las + hour + menos + number of minutes
Here are are a few examples:

Atención
In Latin America, you can also use the phrases cuarto para or un cuarto para to say a quarter 'til. Note that both the present tense third-person singular (es) and plural (son) of ser are commonly used with this phrase.
3. Time Expressions in Spanish
Of course, there are other ways to express the time without mentioning the hour. Here is some vocabulary you could use to talk about the different times of the day:
To make it even easier for you, we have prepared an overview of the most common time expressions: 
SPANISH

ENGLISH

En

dos/tres/cuatro/etc.

días

In two/three/four/etc. days
Now you have everything you need to make plans in Spanish. Never be late again! 
​​Would you like to take your Spanish to the next level?
Whether you're a complete beginner or you're an advanced student, with us you'll reach the next level of Spanish quickly and easily. With 24 Levels to Spanish fluency, the next level is always close by, so you will never lose motivation.
You can choose between:
In both cases, you'll learn Spanish using our successful 24 Level System to Spanish Fluency® and our unique Spanish teaching methods.