Juanjo has a degree in Pedagogy and has been teaching Spanish since 2016, certified by the Instituto Cervantes, specializing in teaching Spanish as a foreign language at the levels A1 to B2. Besides, he is an official DELE examiner. Apart from Spanish, Juanjo also speaks English. With his enthusiasm and great sense of humour, he makes learning Spanish a fun experience!
He speaks these languages: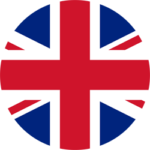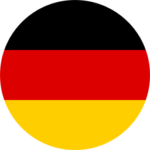 I have a degree in Pedagogy by the UCM (Universidad Complutense de Madrid) at the Educational Faculty. I'm certified by the Instituto Cervantes as a SSL teacher and DELE Examiner.
I was working as a mentor for primary and secondary students at different museums in Madrid, such as Mº del Prado, Mº Thyssen, Mº Reina Sofía, Mº Nacional de Historia, and Mº Nacional de Ciencias.
I then switched to Spanish as a Second Language, working in various schools in Tenerife. In 2017, I finally found my place at FUIA. Here I feel happy and here is where I found my new family.
Degree in Pedagogy by the UCM (Universidad Complutense de Madrid) Certified by the Instituto Cervantes as teacher of Spanish as a second language and DELE examiner
I absolutely love electronic music! When I was living in Madrid I worked as a DJ on weekends. I performed in Madrid, Barcelona, Valencia, Granada, Zaragoza, Leon, etc. Since I was 14 years old, I've created my own electronic music in my home studio. For more than twenty years I've been learning everything I know until I reached advanced knowledge of music production. This has led me to create the PODCAST "Hablemos Español".
Mis series favoritas de de dibujos animados son: Speedy González; el Correcaminos y el Coyote (Road Runner); La Pantera Rosa y Sherlock Holmes de TMS Enterteiment.
ENG: What was your favorite cartoon series? My favorite cartoon shows are: Speedy Gonzalez – the Road Runner, The Pink Panther, and Sherlock Holmes from TMS Entertainment.



Elegiría aprender a pilotar un avión o a navegar en un barco de vela.
ENG: If you could learn to do something new, what would you choose? I would choose to learn how to fly a plane or to sail.
Producir música electrónica, por ejemplo Hip Hop, RnB, Break Beat, Jungle, Drum and Bass…
ENG: What's your secret passion?Produce electronic music, for example Hip Hop, RnB, Break Beat, Jungle, Drum and Bass…

Tendría una cena con Napoleón, le preguntaría ¿qué le sucedió cuando durmió en la Gran Pirámide?
ENG: Which historical figure would you have dinner with? What would you ask him/her? I would have dinner with Napoleon and ask him what happened to him when he slept in the Great Pyramid.

Trabajador, Sociable, Generoso.
ENG: How would you describe yourself with three adjectives? Hard-working, sociable, generous.

Would You Like Juanjo to Be Your Teacher?
Juanjo will help you reach the next level of Spanish.
Go ahead and book your first lesson with him!