Private Live Lessons Online
Spanish for Kids and Teens
The best time to learn Spanish is NOW.
Let's give your child a head start in life by giving them the gift of fluency in Spanish.
We teach children according to our proven system, the 24 Level System to Spanish Fluency®, through which over 10,000 students have successfully learned Spanish.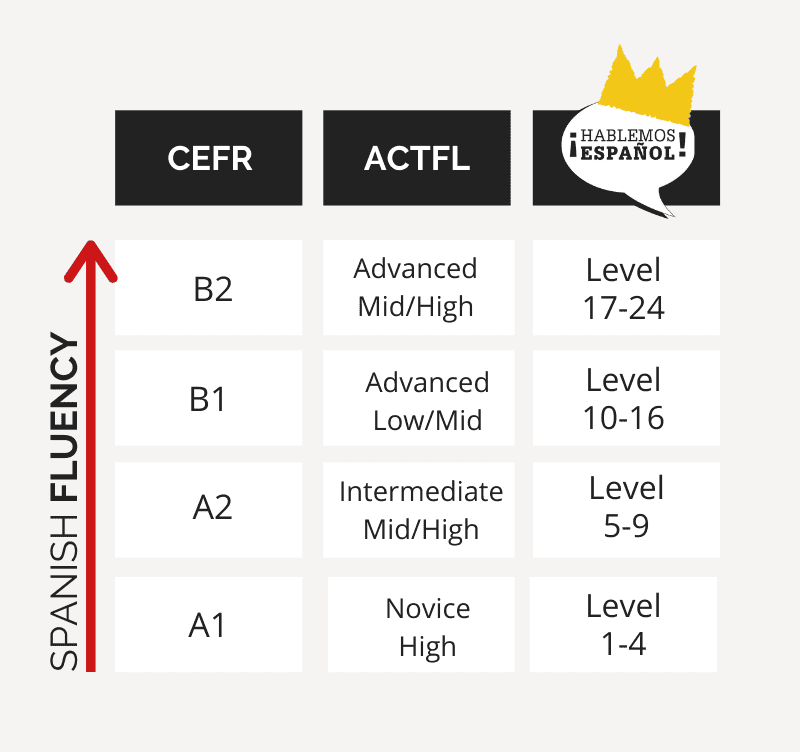 With clear goals for each level, and 24 levels in total, the next level is always within reach. This keeps your children motivated as they climb the ladder to fluency in Spanish.
Our system correlates with the American Council on the Teaching of Foreign Languages (ACTFL) and the Common European Framework of Reference for Languages (CEFR).
You can see the correlation of our 24 levels with CERF and ACTFL levels in the picture to the right.
How we teach Spanish to children
We use a proven teaching method that works! We teach children Spanish easily and naturally in the same way they learn their native tongue. All our teachers are native speakers so children experience authentic Spanish from the very start. It makes them pick up the natural melody of Spanish language and enhances their learning experience. In the following section, we explain in more detail our approach to teaching Spanish to kids and teens.
This is really important for younger kids and teens. Imagine your child telling you that he was just playing in the class. This is the best way for children to learn. Yes, it is totally possible to teach a fun and educational class.

During classes, we play many games that give students goals to reach. This way, they always notice progress and feel good about their performance.

Learning is more enjoyable with native visual and audio content like: interactive fun quizzes, flashcards and painting exercises, real-world videos and movie trailers, stories, songs and music videos.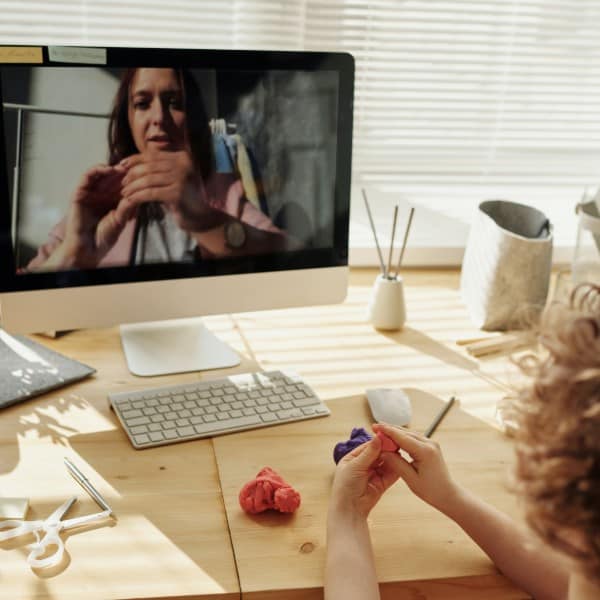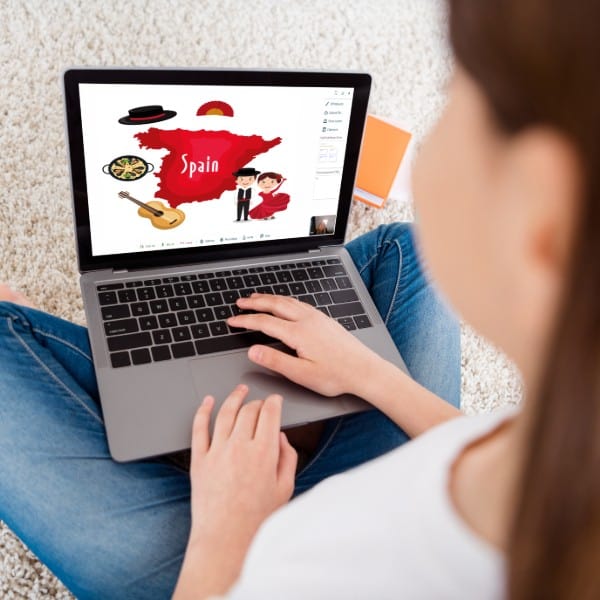 We integrate various topics like popular foods and sports, music, games, hobbies, family and many more. Once we get to know our students, we create personalized Spanish lessons for them. We take into account their interests, personality, age and Spanish level.

We know that each child is unique and needs different types of activities to keep him entertained. That's why we love working with children. They keep us on our toes!
Particularly for children in the younger age group, the parents need to help them succeed. We invite you to take part in the first class together with your child. We'll break the ice and get to know each other. You will see how easy and fun our online classes are. Besides, your presence will be reassuring for your child upon the first encounter.

We will also prepare some fun homework activities for your child. Feel free to join in. It will not only boost your child's motivation but it will also be a great bonding experience for both of you. Not to mention, you will pick up some Spanish too!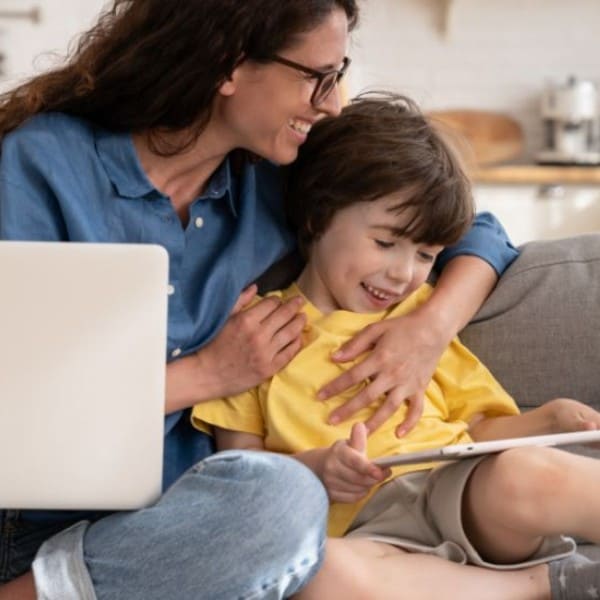 Kids learn a new language without difficulty. There is no need to put any pressure on them. We always use positive error correction, mistakes are a natural part of progress. We correct errors in ways that leave your child feeling positive about himself. We know that your child needs just a little time to catch up and we will support him on this journey.

Building positive associations with foreign languages from a young age is a base for future success in language learning. That's why, Let's Speak Spanish is a no stress zone.
We constantly monitor and report on your child's progress. The teacher creates a Parent Report for you every four lessons. Your child's teacher will reflect on your child's strengths, things to work on, as well as give you an idea for an additional home practice activity.

We are always there for you if you have any questions about the classes.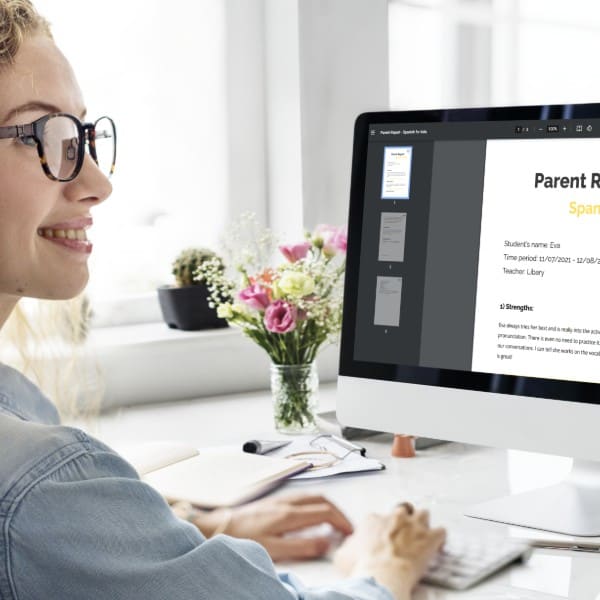 Our approach to different age groups:
Your child is developing independence and is curious to learn with thousands of questions. We make sure to give him or her just enough room to explore with the constant reassurance of the teacher.

Your child gets better at controlling their emotions, but we know it can get turbulent at times. With our stress-free approach, your child will always feel safe and comfortable.

Your child's play is becoming more complex, and we know how to grab his or her attention! With our selective range of activities, building upon music, games and stories, your child will never get bored. We teach while playing and having fun, but at the same time, we make sure to foster the development of cognitive skills, like problem-solving and decision making.

We know your child cannot sit still for the duration of the class so we move around and alternate the activities.

At every point, we make sure the class suits your child's needs.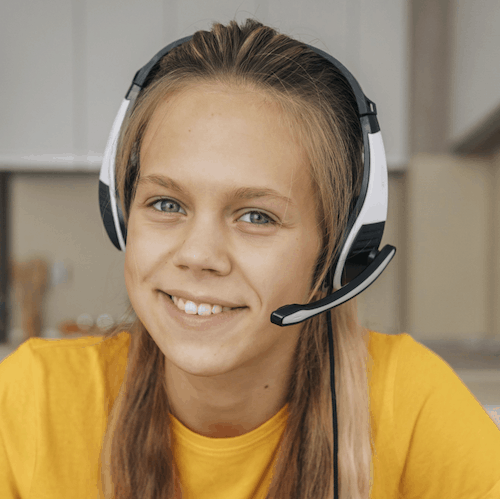 We know this is a time with many mental, physical, and social changes for your child. His/her brain is working at full speed, developing complex thoughts and abstract ideas.
Our personalised Spanish classes will accommodate the need to explore, express their own ideas and get creative.

We know school might get tough, but in our classes, your child will learn while having fun! We work with a variety of materials: videos, animations, games, stories, you name it!

As always, we offer a stress-free, safe environment. Your child learns the language while developing cognitive and social skills.
We make sure the class is adapted to his/her personality, interests, and learning style.

Let's embark on this all-around experience.
We Use
The Best Virtual Classroom Software on the Market!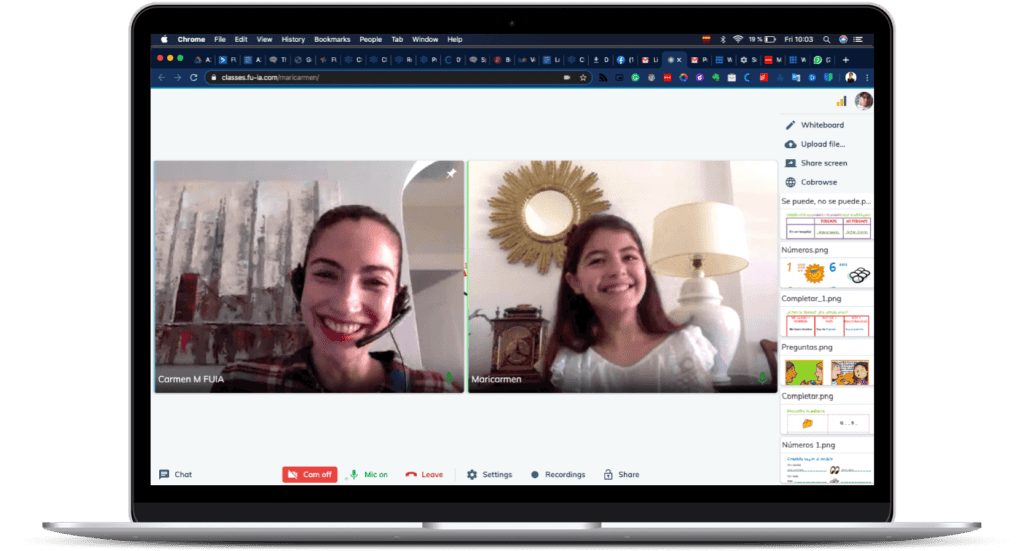 We don't use Skype, Zoom, or Google Meet, but a special online classroom tool that provides the best interactive learning experience possible. It's simple and easy to use; you don't need to install additional software. It means:
Meet our awesome teachers
We handpick teachers who are the best in teaching Spanish to kids and teenagers. All of our teachers: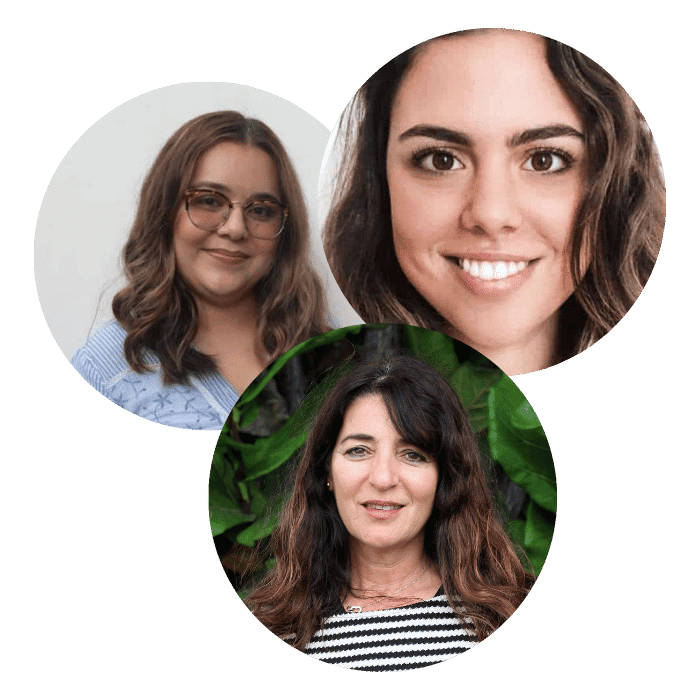 Schedule your child's lessons
The best time to start learning Spanish is now! Try it out and see for yourself that your child will love it. Book the first class and remember that you can be there with your child on our first encounter.
Just pick the "Spanish for kids" type of classes and choose a 30 minutes class for younger kids and a 45 minutes class for teens.