If you are one of those who think that "time is money," abbreviations will be your best friends. If you know them in your language but you're still unfamiliar with Spanish abbreviations, this post is perfect for you. But wait a minute, what is an abbreviation? Well, it's really simple. An abbreviation is a shorter version of a word. For example, Sr. is short for señor. It's not that complicated.
If you want to become an expert in abbreviations in Spanish or simply know the most necessary ones, read on. 
1. Formation of Abbreviations
Not all words can be abbreviated, and those that can be abbreviated follow specific rules. Here are two basic rules for using them correctly:
They have a period in the end. This way, we know that it is an abbreviation, not a complete word.
ej. → ejemplo (is an abbreviation)
eco → is a complete word
p. → página (is an abbreviation)
y  → is a complete word
They can end in a consonant or vowel.
coord. → coordinador (coordinator)
dpto. → departamento (department)
sra. → señora (Mrs.)
2. Abbreviations in Feminine
Are there masculine and feminine abbreviations? Of course, there are, but don't worry, the rules for forming feminine abbreviations are very similar to those for nouns and adjectives. 
If the word ends in a vowel, it is changed to an a:
hno. → hermano (brother)
hna. → hermana (sister)
If the word ends in a consonant, we have two options:
– an a is added in the superscript or "volada" ( a ). This is done when the abbreviation is equal to the original word without the ending:
Sr. → señor (Sir)
Sra./Sr.a → señora (Mrs.)
And how do you form the plural of abbreviations? For this, there are also a couple of very simple rules, but they depend on how the abbreviation has been formed.
When the abbreviation is formed by cutting off the end of the word, an -s is added:
página → pág. → págs. (pages)
ejemplo → ej. → ejs. (examples)
When the abbreviation is made by eliminating letters from the interior of the word we have two options:
When ending in consonant +es
señor → Sr.

señores → Sres.
When ending in vowel +s
departamento → dpto.
departamentos → dptos. 

hermano → hno.
hermanos → hnos. 
Attention:
The word "usted" is an exception:
usted → Ud.
ustedes → Uds.
When the abbreviation consists of a single letter, the plural is formed by duplicating that letter
s. → siguiente
ss. → siguientes
p. → página
pp. → páginas
Some of these examples are always used in their plural form. For example:
EE. UU → Estados Unidos (United States)
JJ. OO → Juegos Olímpicos (Olympic Games)
RR. HH → Recursos Humanos (Human Resources)
4. Classification of Abbreviations
After knowing the theory, the moment has come to learn the most used abbreviations in Spanish, and what better way to do it than by separating them into categories? This way, you can consult the tables of the topics you are most interested in at any moment. 
5. Greetings and Goodbyes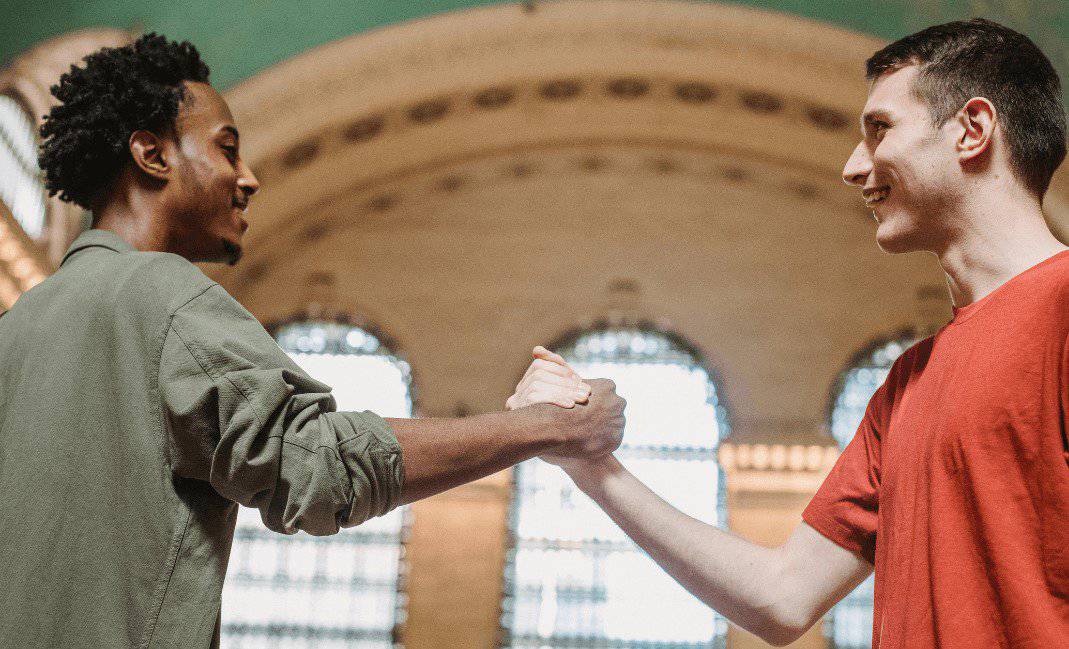 Whether you're an email-only user or a romantic writer on paper, you'll need to know these ways to communicate perfectly every time.
| ABBREVIATION | MEANING |
| --- | --- |
| | a la atención (de) / to the attention (of) |
| afmo., afma., af.mo, af.ma | |
| | atentamente / kind regards |
| | atento, atenta / attentive |
| | |
6. Treatment Formulations
ABBREVIATION

MEANING

alteza imperial / imperial highness

alteza real / royal highness

eminentísimo / most eminent

excelentísimo, excelentísima / most excellent

gobernador, gobernadora / governor

ilustrísimo, ilustrísima / most illustrious

señor, señora / Mr., Mrs.

su alteza / Your Highness

su majestad / Your Majesty

su excelencia / Your Excellency

su santidad / His, Her Holiness

usted, ustedes / you (formal)

vuestra alteza / Your Highness

vuestra excelencia / Your Excellence

vuestra majestad / Your Majesty

vuestra señoría / Your Honor
You probably don't use the post office much, but we all receive letters and have to fill in official documents from time to time. Writing your address correctly is the best way to avoid unwanted mistakes. 
| ABBREVIATION | MEANING |
| --- | --- |
| | |
| | |
| | |
| | código postal, distrito postal / postal code, postal district |
| | |
| | |
| | entresuelo / ground floor |
| izdo., izda., izqdo., izqda. | izquierdo, izquierda / left |
| | |
| | |
| | |
| | |
| | |
| | |
| | |
Do you like to cook and want to practice your Spanish with recipes? Or do you need to buy some curtains online, and the measurements are in Spanish? No problem! Here is your little survival guide to understanding the main abbreviations Hispanics use to measure.
Peso / masa

Weight / mass

kilogramo → kg.

gramo → gr.

miligramo → mg.
Capacidad / volumen

Capacity / volume

litro → l.

decilitro → dcl.

centilitro → cl.

mililitro → ml.

liter

deciliter

centiliter

milliliter
Temperatura

Temperature

centígrado → ºC

fahrenheit → ºF

kelvin → ºK

Centigrade

Fahrenheit

Kelvin
Longitud / distancia

Length / distance

kilómetro → km.

metro → m.

centímetro → cm.

milímetro → mm.

kilometer

meter

centimeter

millimeter
Tiempo

Time

siglo → s.

semana → sem.

día → d.

hora → h.

minuto → min.

segundo → seg.

century

week

day

hour

minute

second
9. Listings and References
When we read books, articles, or texts in Spanish, we come across a series of abbreviations we must know to understand them correctly.
ABBREVIATION

MEANING

anterior / antología / antólogo

previous / anthology / anthologist

artículo, artículo citado / article, cited article

blanco y negro / black and white

bibliografía / bibliography

circa, alrededor de / around

varios autores / various authors
The next category is related to the world of work—professions, jobs, functions, etc. Here we go!
Not all professions can be abbreviated without losing their meaning. Here is a list of the most frequently abbreviated professions:
| ABBREVIATION | MEANING |
| --- | --- |
| | |
| | administrador / administrator |
| | administrativo / administrative, assistant |
| | coordinador / coordinator |
| | |
| | |
| | |
| | profesor / professor, teacher |
Check out our detailed blogpost about Jobs and Occupations in Spanish, which was prepared for you by our Spanish teachers.
11. Abbreviations and New Technologies
New technologies have affected the way we communicate, but also the language itself. With text messages or SMS, people, especially the younger ones, decided that time was money and space was money. With text messages in disuse and the popularity of social networks and instant messaging services such as WhatsApp or Telegram, this need to make the most of space has disappeared. Autocorrects also allow us to write faster, but this does not mean that all the abbreviations created in the early years of new technologies have disappeared. 
You need to know these abbreviations to communicate with native speakers more informally. 
Word or expression

Abbreviation

Example

Te quiero mucho

(I love you very much)

¿Por qué? / porque

(why/because)
​​Would you like to take your Spanish to the next level?
Whether you're a complete beginner or you're an advanced student, with us you'll reach the next level of Spanish quickly and easily. With 24 Levels to Spanish fluency, the next level is always close by, so you will never lose motivation.
You can choose between:
In both cases, you'll learn Spanish using our successful 24 Level System to Spanish Fluency® and our unique Spanish teaching methods.