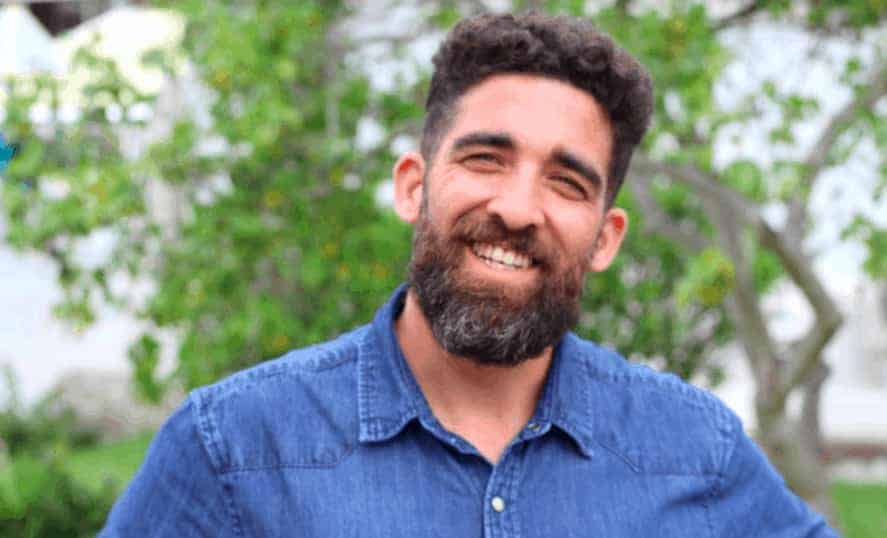 "To do it right, you have to fail many times. Don't be afraid, you learn from your mistakes."
Nazionalità: Spagnolo 🇪🇸
Lingue parlate: 🇪🇸🇬🇧🇩🇪
Juanjo è laureato in Pedagogia e insegna lo spagnolo dal 2016. È un insegnante certificato dell'Istituto Cervantes, specializzato nell'insegnamento dello spagnolo come lingua straniera ai livelli A1 a B1. In più, è un esaminatore ufficiale della DELE. Non parla solo lo spagnolo, ma anche l'inglese. Con il suo entusiasmo e grande senso di umore, garantisce che il tuo apprendimento sarà un grande divertimento!
Tengo la laurea in Pedagogia della
UCM
(
Universidad Complutense de Madrid
) della facoltà d'educazione. Sono un insegnante SSL certificato dall'Istituto Cervantes e un esaminatore DELE. 
Lavoravo come mentore per studenti delle elementari e delle medie in diversi musei di Madrid; in particolare nel
Mº del Prado, Mº Thyssen, Mº Reina Sofía, Mº Nacional de Historia, and Mº Nacional de Ciencias.
Poi ho cambiato allo spagnolo come seconda lingua, lavorando per varie scuole in Tenerife. Nel 2017, ho finalmente trovato il mio posto alla FUIA. Qui mi sento felice perché ho trovato la mia nuova famiglia. 
Amo tantissimo la musica elettronica! Quando ho vissuto in Madrid ho lavorato come DJ nei fine settimana. Ho suonato a Madrid, Barcelona, Valencia, Granada, Zaragoza, Leon, etc. Da quando avevo 14 anni ho creato la mia propria musica elettronica nel mio studio a casa. Per più di vent'anni ho imparato tutto ti questo argomento finché ho raggiunto una conoscenza avanzata di produzione di musica. Questo mi ha motivato a creare il podcast "Hablemos Español".
¿Cuál era tu serie de dibujos animados favorita? 📺
Mis series favoritas de de dibujos animados son: Speedy González; el Correcaminos y el Coyote (Road Runner); La Pantera Rosa y Sherlock Holmes de TMS Enterteiment.
Si pudieras aprender a hacer algo nuevo, ¿qué elegirías? 🤔
Elegiría aprender a pilotar un avión ✈️ o a navegar en un barco de vela. ⛵️
¿Cuál es tu pasión secreta? 🗝
Producir música electrónica, por ejemplo Hip Hop, RnB, Break Beat, Jungle, Drum and Bass…
¿Con qué personaje histórico tendrías una cena? ¿Qué le preguntarías? 🍽
Tendría una cena con Napoleón, le preguntaría ¿qué le sucedió cuando durmió en la Gran Pirámide?
¿Cómo te describirías con tres adjetivos? 😁
Trabajador, Sociable, Generoso.