Take our free test and find out easily,
which level you are!
Find Out Your Exact Level of Spanish
With our unique FUIA language proficiency placement test!
We've developed our own unique teaching method: we're working with not just the usual 6 language proficiency levels, but 48 different levels of Spanish, in order to make your learning more effective! Have a look at the graphic on the left.
If you're not sure about your skills, you can just start with our A1 Spanish placement test. If you're a bit more advanced, you're welcome to start the test on any other level, as you can see below. The placement test goes on and on until you reach your designated level within our 48 levels.
Learn about your language fluency level below! We all wish you good luck in achieving your Spanish language goals!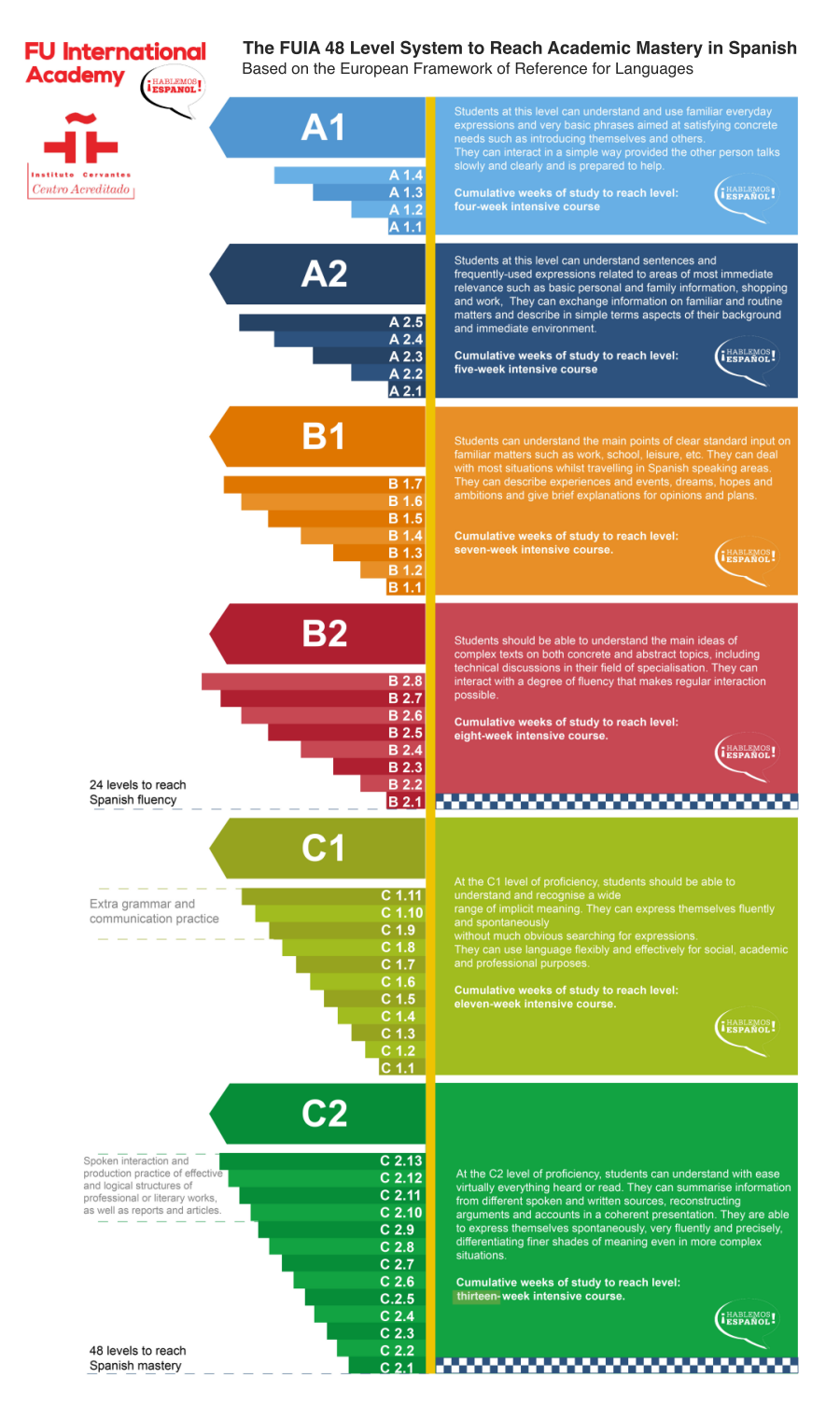 Hi, my name is Kathi! I'm here to help you choose the right level test. Answer my questions below so I can determine which level test you should take. 🙂
Let us help you choose the right level test. Simply answer a couple of questions below so that we can determine which level test you should take. 🙂
Choose from these Level Tests:
Don't want to take our survey? Don't worry. Here are all the level tests that you can choose from:
Level 1-4 (A1)
Are you able to:


Introduce yourself and others?

Ask somebody basic personal questions?

Understand and use familiar everyday expressions and very basic phrases?

Interact in a simple way if the other person talks slowly and clearly?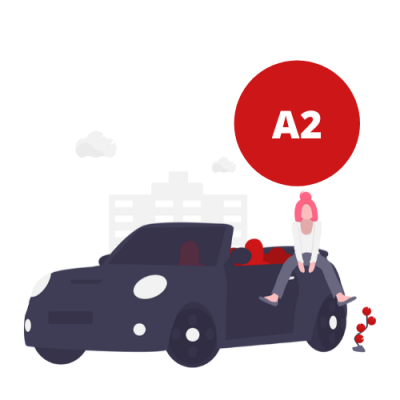 Level 5-9 (A2)
Are you able to:


Understand sentences related to areas such as basic personal and familiar information, shopping and work?
Describe in simple terms aspects of your background and immediate environment?
Address questions with reference to your immediate needs?
Level 10-16 (B1)
Are you able to:


Understand the main points of clear standard input on familiar matters such as work, school, leisure etc.?
Deal with most situations whilst travelling in Spanish speaking areas?
Describe experiences and events, dreams, hopes and ambitions?
Give brief explanations for opinions and plans?
Level 17-24 (B2)
Are you able to:


Understand complex written and spoken texts even when they are abstract or technical?
Interact with Spanish speakers in a fluent and natural way without hesitation in the standard spoken language?
Write clear and detailed texts on several topics and debate to defend your opinion?