The Best Spanish Games for Kids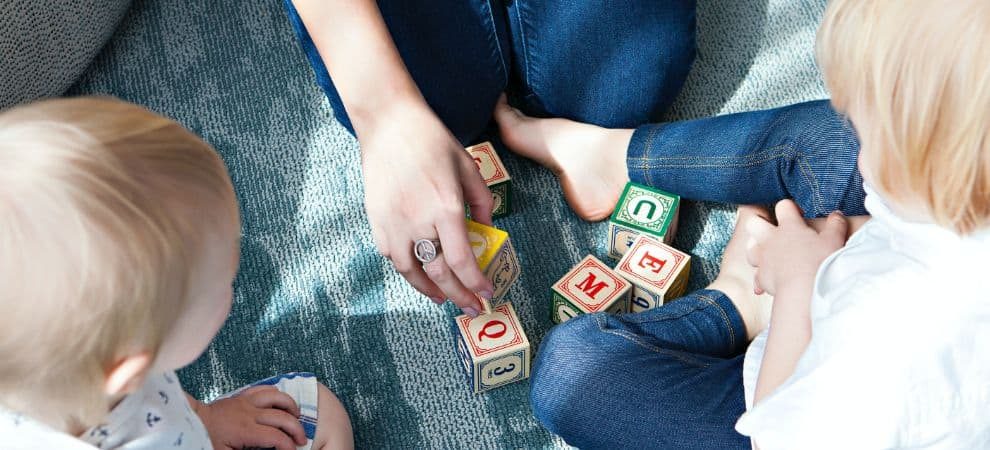 For children, playing equals learning
Most adults categorically separate work from play, and they divide their time accordingly. Children are so lucky that they don't have to do that!
For them playing means learning and learning equals playing. Numerous studies have shown that playing activates their emotional brain which improves information retention. Playing games trains their memory and provides a stress-free environment. 
The use of games should be a natural part of every teaching plan to allow children to explore the world in their own way.
Today we will teach you how to incorporate Spanish games into your child's daily learning.
It's so easy. All you need is a positive attitude and a tiny bit of imagination! 
Spanish Games for Kids Are a Natural Way of Learning
Positive emotions aid children in learning and improving their memory, as we have already mentioned. According to studies, using games in the classroom leads to better results than a traditional approach to teaching. Playing games in Spanish helps your child to not only learn the language, but also develop cognitive, social, and emotional skills! It also creates positive associations with a foreign language and enhances motivation in children.
Invaluable!
Your child will be more motivated to learn a foreign language if you instill a positive attitude toward it at an early age. Make learning a foreign language a natural part of your child's life from the start, and he will continue to learn it.
What makes games so effective?
Play is a natural way for children to explore the world. That is how they test new skills, abilities and put themselves in different roles. Learning a language should be based on real-world communication and shouldn't be viewed separately. Through play, children are able to learn in a way that is natural to them. 
Playing games should be part of a teaching plan with a lot of meaningful, contextualized input. After years of teaching languages, we are convinced that proper exposure to foreign languages is essential to language learning. You should make sure your child's Spanish language acquisition includes playing Spanish games at home.
Choosing a Proper Game for Your Child
There are two main factors to consider when choosing a game for your child:
Age/developmental stage of your child
At different ages your child is faced with different challenges in the surrounding environment. Games and play should allow it to practice in these environments and learn new skills. It is important not to overwhelm the little explorer, however, and to be aware of any signs of nervousness. As a caregiver, you are there to scaffold your child's development. 
Let's go through a few developmental stages singled out by FamilyEducation  and see what is important in each of them: 
Discover the world through your baby's body. It's his most valuable exploration tool!
Try simple interactions.
Use different senses:
Play simple games involving touch, sight, sound, and smell
Toys such as rattles, stuffed animals, and stacking toys can be used
Electronic toys should be avoided
Games should allow them to move around
Use objects and allow your baby to control it
Practice their understanding of object permanence (for example hide-and-seek games)
Work on symbolic play
Introduce your child to being part of the community, allow for more interactions  
Strengthen their interactions with other children
Use symbols
Let them move around in the play
Explore the idea of making the desired effect both with people and objects 
School age children (up to 8 years old)
Develop their group skills
Games can include more rules
Use symbols – letters and numbers
Play with objects in a more advanced way
Pay attention to your child's interests and help him develop hobbies
School age children (from 8 years old)
Use more complex games
Allow independent thinking
Foster cognitive skills like problem-solving
Help your child to form personal opinions
Use elements of movement 
Naturally each child goes through the learning process differently and needs to be treated individually. If your child seems overwhelmed, adjust the difficulty of the game.
If your child does not know Spanish yet, don't worry. Play simple games that involve music and repetition with your child, and practice repeating the words, singing, and moving together. Let him absorb the language in context. The best gift you can give your child is early language exposure. In our Spanish for kids classes we teach Spanish in a playful way. 
Observe the content of your child's classes if they are learning a language. Consider a game that reinforces his new vocabulary. Repetition and consistency are crucial to learning a language. 
Types of Spanish Games for Kids
Traditional Spanish Games
There are many traditional games that have been played by children since many generations and are a part of the Hispanic culture. These games are mostly based on repetitive phrases with rhymes and specific movements. It can be adapted to children at all ages and regardless of their level of Spanish. 
As an example let's look closer at the game 1, 2, 3 Calabaza – a playground game from Mexico, that has an English equivalent called Red Light, Green Light. 1, 2, 3. It's an easy game involving movement. The only thing your child needs to learn is "uno, dos tres Calabaza".
See here how it works: 
Game description: one player faces a wall while the rest stand in the back. The group tries to move while the leader is facing the wall. After pronouncing Uno, dos, tres Calabaza he spins around and tries to catch someone who is moving. Everyone has to stay still. If someone fails at not moving around he must return to the starting line. The first person who reaches the base becomes the leader.
For more easy and entertaining traditional games visit:
Rhymes and Word Games - Retahílas 
Children love to repeat funny rhymes. Learning them in a foreign language helps them to master the vocabulary and practice pronunciation and melody of the language.
Great thing about so-called retahílas (rhythmic word games) is that you can apply them in many daily situations.
You can make them a part of a daily ritual, combine them with music and make your child absorb the language without any effort. There are rethílas used by children in various games, other ones recited just for fun or others used as choosing rhymes.
Look at the example:
Here is an example of a rethíla used for counting-out to start games:
The hand clapping games just as retahílas are based on word sequences and rhythm.
The addition of hand clapping movement enhances information retention and makes the activity even more engaging and fun for children.
The hand clapping games are an easy tool to practice pronunciation and internalize the structure of the language.
You can learn them together with your child and play them whenever you've got a minute to spare. There are different difficulties to choose from, some games are based just on one word and others use more advanced sentences. You can choose the ones that suit you and your child the best. 
Let's start with an easy hand clapping game that is based on the word "Chocolate":
Chocolate
Choco, choco, la, la
Choco, choco, te, te
Choco, la, choco, te
Cho-co-la-te
Here you can find many more examples of hand clapping games with videos.
See which one you like the most and try it out with your child.
Easy DIY Games for the Whole Family
There are some easy games you can prepare to make Spanish a part of your family's life. The whole family can play together while your child learns a foreign language to reinforce motivation. It builds positive associations with the language and makes Spanish a natural part of your child's life. All you need is a willingness to learn some basic Spanish vocabulary, some crayons, and some imagination. 
Here are some ideas for easy Spanish games that you can play at home:
Children will love that game. Your child will not only learn a foreign language and new vocabulary, but also develop their sensorimotor skills.
Prepare some bowls in different sizes and items of different categories to be placed in separate bowls. You could use different fruits and vegetables or balls of different colors.
Your child's task will be to segregate the objects and put them into different bowls. Your task is to speak to your child in Spanish and introduce the vocabulary.
Don't worry if you don't know Spanish, you can easily check a few words and their pronunciation in a dictionary. You can introduce names of fruits and vegetables and practice colours in an entertaining way!
All you need is a piece of paper, crayons and a bit of imagination.
Prepare flashcards with a few Spanish words.
Choose simple words that your child already knows in English.
On one side put the Spanish word and on the other side draw the object. First, show the cards to the child and go through the vocabulary.
Then place the cards on a table and ask your child in Spanish to find a specific item, for example: ¿Dónde está la muñeca?, ¿Puedes encontrar la manzana?.
Prepare an empty bottle and put there cards with different verbs in Spanish, like dance, walk, smile etc.
Then ask your child to draw one card. Read the verb aloud and do the activity together with your child. In this way you can present the meaning of the word through movement.
This game involves the TPR method (Total Physical Response), which makes children react to verbal input with their whole body. It boosts memory retention and engages children in learning.
For more ideas visit Elisabeth's blog. Elisabeth, who is a teacher and a mum raising two kids bilingually shares her ideas for easy and not too competitive games for children.
Check them out!
Games based on word sequences and movement are an easy and effective way to introduce Spanish into your family life and bond with your child.
However, we know that nothing makes your child's eyes sparkle with excitement just as online animated games do. They can be a great way for your child to master vocabulary and practice pronunciation, all while having fun!
Here are a few websites that we recommend for children adapted games in Spanish. 
PBS KIDS digital series "Oh Noah!"
PBS KIDS digital series "Oh Noah!" was designed to introduce children in the age between 4 and 7 to Spanish in an exciting way.
The protagonist, Noah, is visiting his grandmother in a community where no one knows English, so he decides to learn Spanish. As it happens with all foreign languages, some misunderstandings occur and make for great adventures.
The series contains basic vocabulary which is presented in a contextualised and  entertaining way.
Rockalingua offers many video games to choose from.
Each Rockalingua online game focuses on a different topic, such as colors, feelings, animals, basic verbs and more so it's a great way to practice and learn new vocabulary.
The animations are pleasant and narrators repeat the answers so it offers a full auditory and visual experience. It can be useful for children at different ages.
Even if your child hasn't learned Spanish before, you can guide him through the games and learn together with him.
It's a great way to bond and learn together!
The games Cat in the hat online games have beautiful animations and graphics.
Their protagonists talk in Spanish, giving commands and repeating vocabulary.
They will be appropriate both for pre-school as well as for older children.  
Various ways of introducing Spanish into your family's life will keep them entertained.
You will see that your child will love them! We'd love to hear which games you and your child enjoy most. See more ideas for entertaining home practice with your child.
You can also try Spanish books and songs for children. 
Take a look at our fun Spanish classes for kids to immerse your child in Spanish! With our entertaining classes, your child doesn't even notice that he's learning.
Let's make foreign languages a natural part of your child's life. 
Want To Learn Spanish The Fastest Way Possible?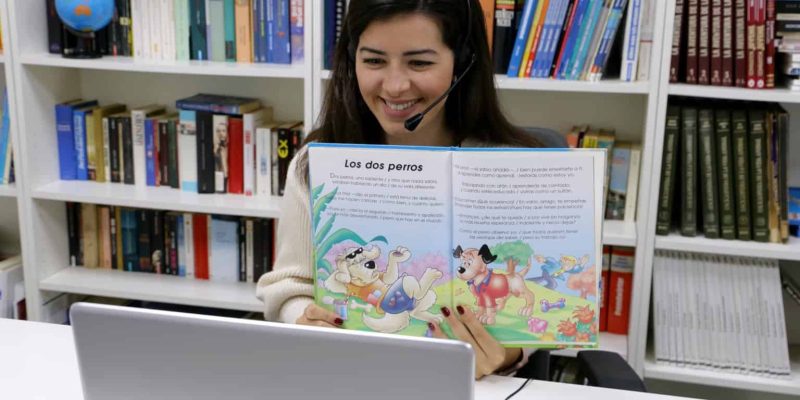 With a flexible class schedule, you decide when's the best time to take private Spanish lessons!
We teach you according to our 24 Level System to Spanish Fluency®, where we clearly define your next goals to be accomplished fast so you stay motivated all the way to Spanish fluency.