The 8 Best Free Spanish Learning Games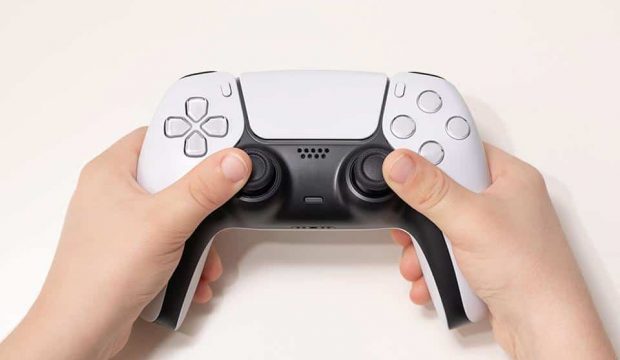 The Fun Way to Learn Spanish!
Learning a new language is always a work in progress! With our web portal Let's Speak Spanish we want you to enjoy learning Spanish, which is why we offer interactive lessons with native speakers to practice your speaking skills. All of them are professional teachers 🙂 However, not everyone has time for tutor lessons and conversational meetings. But not to worry! Engage in fun Spanish language games daily to enhance your vocabulary and grammar. 
Spanish language games are a way of using your free time constructively without too much hard work. You can't become fluent just from Spanish learning games but you can increase your vocabulary and practice your grammar. The best Spanish learning apps include games or challenges because they are engaging and interactive. There are a lot of options suitable for beginners, intermediate and advanced learners.
With these 7 games, you can review specific vocabulary topics, practice translation while under pressure and learn new advanced terms.
Spanish Learning Games to Enhance Your Learning
Here you can find an overview of the 7 best free Spanish language games:
Level: Beginners, Intermediate, and sometimes Advanced. Of course, all those who want to practice their grammar and vocabulary in a playing way
Our games are thoughtfully categorized into different topics, ensuring you can tailor your learning experience to your interests and needs. From everyday conversations to specific themes like body parts, colors, nationalities, question words, etc you'll find a game that suits your learning journey. What's more, our games aren't just limited to one level of proficiency. Whether you're taking your first steps in Spanish or striving for fluency, our games have different difficulty levels to accommodate learners of all stages.
Immerse yourself in the Spanish language by practicing listening, writing, reading, and comprehension through our dynamic range of games. With each interactive challenge, you'll find yourself improving in all aspects of language acquisition. So, why wait? Embark on a fun-filled educational experience with us, where learning Spanish becomes an adventure of discovery and mastery.
Conclusion: a wide variety of Spanish games for different grammar and vocabulary topics. Modern design, instant feedback, and all for free!
Level: Children and Beginners, and those who want to practice their vocabulary in a playing way
Rockalingua has a lot of games for you to practice Spanish vocabulary, basic sentence structure, and basic grammar.
A lot of games have music-based Spanish learning. So if you're an auditory learner, then this is a great resource for you. Their games are created for children or anyone learning basic words and phrases. These colorful interactive games work on a computer or tablet.
Some games are available for free, and others are available under a subscription! The paid subscriptions start at $20 a month or $99 a year. They don't only include games but other useful resources for Spanish learning such as songs, tutorials, videos, worksheets, and crafts.
Conclusion: This website is really good for practicing basic Spanish vocabulary and is suitable for kids and beginners.
If you want to practice Spanish while listening then check our article about 17 Best Podcasts for Spanish Learners.
Level: Beginner, Intermediate, and Advanced
Polly Lingual is a brilliant educational website, it's very user-friendly and modern. For each topic, there are various styles of games you can play: memory, word search, hangman or whack a word.
Each game is designed to help your vocabulary or grammar. If you go through each game in every section, it strongly reinforces the words you are learning. The word search and hangman-style games also help you with spelling. Unlike other Spanish educational games, these ones have feedback sections if you have questions or get stuck.
Many of the beginner's classes and games are available for free. If you are higher level, you need to buy a Polly Passport subscription. Itcosts $9.95 per year or $2.99 a month. You can create your own word list for the games so you can practice what you struggle with. It is one of the cheaper online education platforms and has plenty of helpful resources.
Conclusion: Polly Lingual is the smoothest of all the games platforms; it has a very modern design. The games included in the free version are perfect for beginners, however, if you are more advanced it's worth considering the passport to access the higher-level games and resources.
Level: Beginners in Spanish
Word Toss is the perfect game for anyone learning Spanish from scratch. Start by choosing one of the categories available and you'll then be asked to choose if you want to play English to Spanish or Spanish to English. 
If you go to the main menu you can choose more Spanish games but they are quite similar.
From a learning point of view, this game is perfect to be played by kids or big kids at heart. Users will be able to learn or review vocabulary in a fun and easy way while enjoying the colorful interface and user-friendly site.
There is also a premium version, including no ads, complete mobile access, and available on up to 5 devices. Starting at $9.99 per month (discounts available if you subscribe for more months).
Conclusion: Word Toss is a nice easy game if you're just starting to learn Spanish. It's not designed for advanced learners but it's a nice little game to spend 10 minutes of your day playing and reviewing the vocab.
In general it includes much more games than this one 🙂 
Level: Beginners and Intermediate 
Spanish in Flow is a fun way to learn or review vocabulary while under pressure. Any learner can make good use of this game. You can choose the slow version, or a more advanced one. There are topics for the more advanced learners such as hospital, garden, animals, etc.
On the top bar, you have more categories and different games to choose from like animals, food, clothes, and others.
This is a great game to add a little pressure to the learning process. The fast pace also makes you think quickly, which will definitely come in handy while taking a test or talking to native speakers (we know that can be stressful, too!).
Conclusion: It's a fun, fast-paced game to play when you want to practice Spanish vocab. It is better than some of the more basic Spanish games and the range of topics is big. The best is that everything is 100% free!
Level: Beginners, Intermediate 
This website is great when you want to focus on a particular topic. You choose your topic and a difficulty level, intermediate or beginner, then you can follow the lessons. After each learning section, you can reinforce your knowledge with a choice of games solely focused on the topics you've been learning. Of course, you can also skip straight to the games section.
The games are pretty funny and you can practice your Spanish. They range from standard wordplay games to 'adventure' style games. The games allow you to practice quickfire questions under time restrictions.
Conclusion: This website is a bit hard to navigate but if you get it it's useful for grammar explanation and vocabulary practice. No premium version, all for free!
Level: Beginner, Intermediate, and Advanced 
This website is good as it provides a lot of different games where you can practice conversational skills, listening, writing, reading, and just have fun!
When you enter the website, you'll have a lot of options for games, and then then you can choose a specific topic. Moreover, on this website, you can learn grammar, vocabulary, or read stories for different levels. 
Conclusion: The style of the games can look a bit outdated but it's not a reason to skip this resource. You have a lot of opportunities for practicing Spanish vocabulary, and grammar and improve your comprehension. 
Don't forget that you can't practice actually speaking the language on your own! Conversational skills are the most valued part of any language. Reserve a conversational lesson with one of our teachers and start speaking right away!
Level: Beginner to Intermediate
Digital Dialects is an amazing website especially for beginning Spanish learners. It is 100% free-to-use, doesn't require any form of registration and is suitable for kids and students of different ages!
The user is free to choose from many different topics like food, furniture, or typical Spanish phrases. The games and quizzes are interactive and super fun! You definitely won't get bored while discovering the content on their website.
Conclusion: Digital Dialects is a good Spanish Learning website, especially for fresh beginners. Their interactive games & quizzes are fun and colorful. Definitely worth a try, don't you think? 🙂
So there you have it, a perfect excuse to play games for educational purposes. We hope you have fun with these games and, more importantly, improve your Spanish!
These games sound interesting to you? Why don't you check out the first level of our COMBI course for free, where we have different Spanish learning resources, from videos, podcasts and webinars to interactive exercises, combined in one course!
How to Improve your Learning Outcomes with Games
​​Would you like to take your Spanish to the next level?
Whether you're a complete beginner or you're an advanced student, with us you'll reach the next level of Spanish quickly and easily. With 24 Levels to Spanish fluency, the next level is always close by, so you will never lose motivation.
You can choose between: