Laura studied Hispanic Philology and Journalism and decided to devote herself to teaching Spanish. She is accredited to be Online Tutor for Ave Global, the virtual learning platform for ELE by the Instituto Cervantes. Besides, she is accredited DELE examiner for the levels A1 to C2. She has been giving Spanish courses in Tenerife since 2013.
She speaks these languages: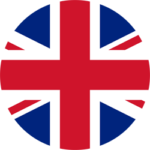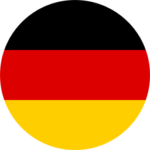 Degree in Hispanic Philology and Degree in Journalism. I'm also a certified examiner for the official Spanish language exam (DELE) at all levels.
I have worked as a Spanish teacher for foreigners in different schools on the island. I also taught English to children aged three to six years by using music as the main teaching resource. As a journalist I worked as a content creator and community manager at Rivero Music. I also wrote for the Culture and Society section of Avisos Newspaper. I also worked as an English-Spanish and Spanish-English interpreter for patients in the Unidad de Reproducción Asistida del HUC. I have been a teacher at FU International Academy since 2016.
I hold various certificates from the Instituto Cervantes such as the online tutor certification for Ave Global (a virtual learning platform for Spanish as a Foreign Language), the DELE examiner certifications for the levels A1-A2, B1-B2, and C1-C2. I'm also certified by the Instituto Cervantes as a tutor for teachers in internship positions during initial training courses.
As a journalist I worked for a music store that specializes in selling ukuleles and timpani pieces. Because of this I visited the different luthiers of Tenerife who are experts in the manufacturing of this unique instrument from the Canary Islands.
Queso y aceitunas.
ENG:  If you could only eat two things for the rest of your life, what would it be? Cheese and olives.
Me encantaría aprender a tocar el violonchelo y a hablar francés.
ENG: If you could learn to do something new, what would you choose?I'd love to learn to play the cello and to speak French.

Un cuaderno y un bolígrafo. Me encanta hacer listas.
ENG: Something you always carry with you. (Your cell phone doesn't count ;)) A notebook and a pen. I love making lists.


Would You Like Laura to Be Your Teacher?
Laura will help you reach the next level of Spanish.
Go ahead and book your first lesson with her!