Kateryn, who was born in Venezuela, holds a degree in Hispanic Philology and a master's degree in teaching Spanish as a second language, specializing in cinema as a teaching tool. She is also a certified DELE examiner for all levels, teaches SIELE preparation courses and tutors trainee teachers. Kateryn has been working as a Spanish teacher since 2012.
She speaks these languages: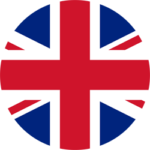 Actual use of language
Social and emotional learning
Development of teaching skills
Methodology, approaches and learning processes of ELE
New digital skills for ELE teachers
Dynamics and contents for the teaching of Spanish as a Foreign Language: from the plan to the classroom
Master 'Teaching Spanish as a Second Language'
Degree 'Filología Hispánica' (Spanish Language and Literature)
Tutor for teachers in internship positions during initial training courses
SIELE trainer
DELE examiner of the following levels

A1-A2, A1 for students
A2-B2 for students
B1-B2
C1-C2
Spanish teacher for foreigners in:
January 2017 – present: Formación FU, S.L. | Tenerife, Spain
July 2016 – December 2016: Entrelinhas | Quito, Ecuador
March 2016 – July 2016: Pontificia Universidad Católica del Ecuador | Quito, Ecuador
September 2012 – February 2016: Canarias Cultural. Escuela Internacional de Español, S.L. | Tenerife
Between 2008 and 2012, before becoming a Spanish teacher, I worked at the magazine La Página as the editorial secretary of and editor of the book collections. I coordinated an issue of the magazine and participated in writing several articles on film, literature and cultural topics.
Mis palabras favoritas son los verbos acurrucarse y refunfuñar… me gusta lo que significan y también cómo suenan.
ENG: What's your favorite word?  My favorite Spanish words are the verbs "acurrucarse" (to curl up) and "refunfuñar" (to grumble)… I like what they mean and also how they sound.
La excepción hace la regla.
ENG: What's your favourite saying? The exception proves the rule.
Cuando era pequeña, adoptamos un mono que no era muy simpático conmigo.
ENG: What's the craziest thing that you've done in your life? When I was little, we adopted a monkey that wasn't very nice to me.

Es la única forma de hablar sin parar sobre lo que me apasiona: el idioma. Si hablara de esto con mi familia o amigos… nadie querría hablar conmigo.
ENG: Why do you teach Spanish? It's the only way to talk non-stop about what I'm passionate about: the language. If I talked about this with my family or friends… no one would want to talk to me.

FUTURAMA, creo que todos deberíamos ser mutantes cíclopes y tener una langosta del espacio como compañero de trabajo.
ENG: What was your favorite cartoon series? FUTURAMA, I think we should all be cyclops mutants and have a space lobster as a coworker.


Would you like Kateryn to be your teacher?
Kateryn will help you reach the next level of Spanish.
Go ahead and book your first lesson with her!