Daphne is the most experienced of our Spanish teachers. She is a qualified ELE teacher and official trainer for ELE teachers. She is also a qualified English teacher. While travelling around the world for six years, she worked as a Spanish teacher in Papua New Guinea, Taiwan and England. After that, as an English and Spanish teacher in a British school. For the past ten years, Daphne has been working at FU International Academy, where she is the Academic Director. She has taught Spanish to students of all levels and ages as well as to non-native ELE teachers.
She speaks these languages: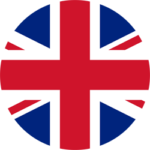 I received a Double Bachelor's degree (BA) in Spanish and Tourism & TA management in the United States, where I lived for four years. Later on, I decided to go for a Master's degree in teaching ELE, which led me to a Master's degree in Applied Linguistics.
Certified teachers' trainer by Instituto Cervantes
Certified DELE examiner for all levels by Instituto Cervantes
Certified English teacher by the University of Cambridge, UK
I started travelling the world and at the same time I started teaching Spanish and English. I did that until my family and I "landed" in Tenerife and decided we wanted to stay put in this beautiful island. Since then, I've continued with my teaching career and loving it!
A long time ago, I read an article about Monarch butterflies and the challenges they face as a species. Due to pesticides and climate changes, they've become endangered. I decided to give it a try and help Monarchs at a very small scale in my garden. I've got to see firsthand all the stages of metamorphosis from egg to butterfly and it is really quite fascinating, to say the least.
For many years now, I've been nurturing Monarch butterflies with great success. It's become one of my passions (teaching is the other one). Visiting El Rosario Sanctuary, in the mountains northwest of Mexico City, and home to one of the 14 Monarch butterfly overwintering colonies, is next on my "list of places to go".
Cristóbal Colón. Le pediría que nos aclarara de una vez por todas su lugar de nacimiento: ¿Italia, Portugal, España?
ENG: Which historical figure would you have dinner with? What would you ask him/her? Christopher Columbus. I would ask him to enlighten us once and for all about his place of birth: Italy, Portugal, Spain?

Encontrar armonía en todos los aspectos y planos de la existencia.
ENG: What is happiness to you? Finding harmony in all aspects and planes of life.

"Elige un trabajo que ames y nunca tendrás que trabajar en tu vida" – Confucius
ENG: What is your favourite saying? "Choose a job you love, and you will never have to work a day in your life" – Confucius 
Nací para enseñar. Solo sigo mi camino.
ENG: Why do you teach Spanish? I was born to do it. Just following my path.
Los Supersónicos – muy poca gente la conoce 🙂
ENG: What was your favorite cartoon series? The Jetsons – few people know about it 🙂 

Would You Like Daphne to Be Your Teacher?
Daphne will help you reach the next level of Spanish.
Go ahead and book your first lesson with her!