We keep the best articles, tips and more for our subscribers!
Receive targeted and interactive content, relevant to your Spanish level, directly to your inbox so you can reference the material and progress at your own pace. Our teachers are continually researching new resources, exploring materials and creating bespoke learning material, for you, the Spanish learner. Depending on your level, you'll get access to top blog posts, podcasts, videos, quizzes, training lessons and more. Enter your email and choose your level now!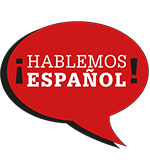 Let's Speak Spanish is an Online Portal created by 
Since 2000, we have been teaching Spanish at our school in Tenerife to more than 10.000 students!
Copyright © 2020 FU International Academy