You're level A2.2! 👍🏻 You already know how to express your intentions and causes and how to make a phone call. You know the vocabulary that you need to talk about health and the human body. Plus, you know the most important infinitive constructions and direct and reflexive pronouns.In the next level, A2.3, you will learn to talk about your experiences, recent events and things that have already been done or have to be done. Finally, you will be able to express your mood. While that, you will learn to conjugate verbs in pretérito perfecto compuesto and to use indefinite pronouns and adjectives.
Not interested in a more detailed evaluation of your Spanish strength but keen to achieve the next level? Here are your options!
Practice with a native teacher! At FUIA, we offer you different online Spanish lesson options all taught by our qualified, native Spanish teachers who have years of experience teaching Spanish to foreigners.
Our Spanish online courses are the perfect mixture of self-study content, and live lessons and tutoring with a teacher. At the end of the 2 week course, you'll take a final exam and receive a certificate.
Learn with the best Spanish Resources on the internet. Our teachers opened their treasure chest and we now offer you the right resource sheet for your exact level. You can choose out of 24 levels (sheets) in total.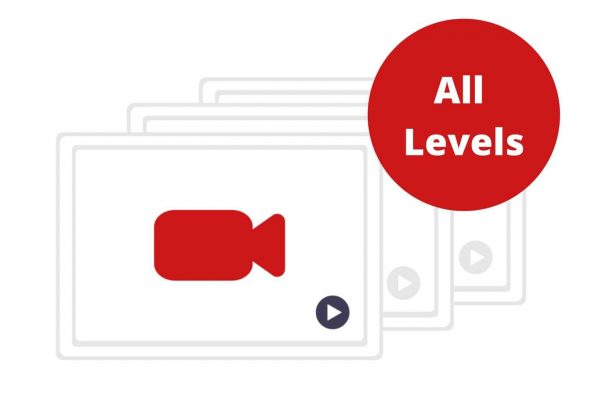 Everybody loves to learn Spanish with videos and on Youtube, there are so many of them. So, what's the difference between our new channel and the competition? Two things mainly: We have our own system in place and we have Carmen.
Want to learn Spanish in the car, on the train or at the beach? Then sign up for the podcast with Juanjo, our popular Spanish teacher! Each episode belongs to a specific level of the 24 Level System to Spanish Fluency.