11 Spanish Blogs Every Spanish Learner Should Read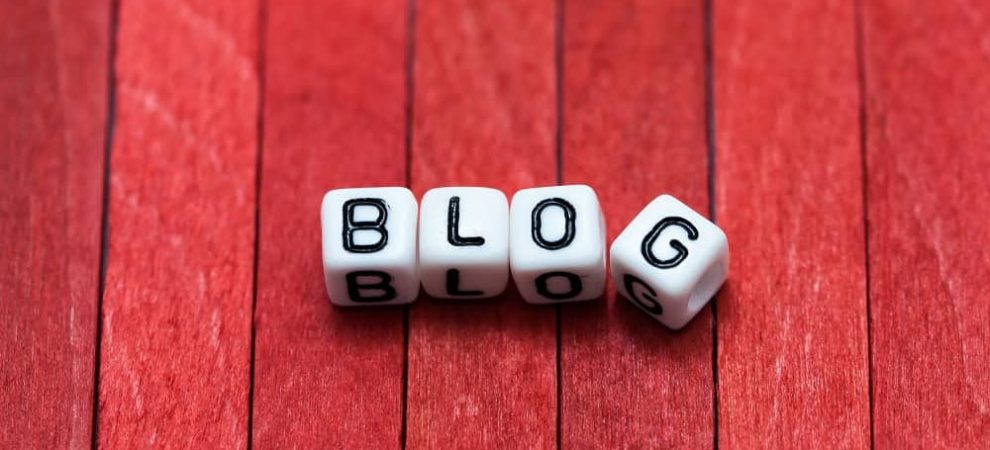 The Nontraditional Way of Learning Spanish
You would like to learn Spanish, but haven't yet had the time to attend a Spanish course that follows a strict schedule? Or do you already have some knowledge but would like to continue practicing? Well, why not start learning Spanish online and for free at your own convenience with Spanish blogs?
Why Learn with Spanish Blogs?
It gives you great flexibility, because, whenever you feel like it, you can immerse yourself in the world of Spanish as much as you want to. Also, you can benefit a lot from the experience that others share with you. Another advantage is that a lot of the information on the internet is free, which is why this method of learning Spanish is a very cost-effective one.
While you will find a lot of useful information online, you will also find that the world wide web can be quite a jungle. Therefore, we have fought our way through this mass of information to collect what we consider would be most valuable to you.
Our Collection of the Top 11 Must-Read Spanish Blogs
If you haven't already, you should definitely check out our own Spanish Learner Blog!
We regularly post easy, informative and interactive grammar explanations! For instance, we consistently teach the difference between "ser" and "estar", how to learn the Spanish numbers, a list of false friends and much more.
Our content team consists of a wide variety of experts, from Spanish teachers who have years of experience and long lists of accreditations — not to mention a passion for teaching — to young creative minds that love to visualize high-quality content for you!
We also write fun and useful guides to learn Spanish online, for example about Spanish movies, engaging Spanish learning games and the best Spanish podcast that will all help you learn Spanish from the comfort of your home — all for free!
Our blog posts perfectly compliment our Spanish Online Lessons, Courses and Podcast! Our grammar related content on this blog relates back to our 24 Level System to Spanish Fluency®. Our 24 Levels is our exclusive teaching method that we developed and practiced successfully for over a decade at our language school, FU International Academy in beautiful Tenerife!
Our mission is to make your online Spanish learning journey as fun and comfortable as possible!
¡Vámonos! Let's speak Spanish together!
The name says it all. In this blog, Rob from London and Lis from Colombia bring the ease of learning Spanish even closer to you.
Rob has a great passion for the Spanish language and culture as well as for teaching and linguistics. In "Spanish Obsessed," he combines both. When he first moved to Spain to become an English teacher, he was struggling with the language as well, so he knows about the intricacies and best ways in which to approach the learning of Spanish.
Liz is from Colombia and came to the UK to improve her English and learn about the British culture.
They make the perfect team to teach us some Spanish, don't you think?
They offer a lot of self-recorded audio material for beginners, for intermediates, as well as for advanced Spanish learners. A big advantage is the fact that they provide all material in English and Spanish at the same time.
Also, they have a section of different topics where they have put together Spanish phrases and vocabulary, a grammar zone, articles about Spanish pronunciation and tips and techniques with a lot of useful and well-structured content.
Don't miss out on this Spanish blog! But be careful, it is contagious…
3. Transparent Language – Spanish Language Blog
This "Spanish Language Blog" is ideal for those who seek very up-to-date information.
For example, they offer interesting news stories in parallel texts with English on one side and, of course, Spanish on the other side. As if this wasn't good enough, there is also the option of listening to the news in Spanish.
These audios provide a great opportunity for you to improve your pronunciation and train your listening comprehension.
Furthermore, they have put together lists of useful vocabulary on different topics.
There is still a lot more to it though, so if you are keen on finding out more, you should definitely have a closer look.
4. How To Learn Spanish Online: Resources, Tips, Tricks, and Techniques
This comprehensive Spanish blog is run by Andrew, the language geek.
He has written a book with excellent reviews about "The Telenovela Method: How to Learn Spanish Online Using Spanish TV, Music, Movies, Comics, Books, and More".
In his book, as well as in his blog, he explains how he has managed to learn Spanish online and on his own.
He has many very useful recommendations for you. All you have to do is to take a bit of time to read through all of them. It will definitely be worth it!
An amazing blog by Kevin García, an Argentinian teacher from Buenos Aires. It is devided into 3 sections: Grammar, Vocabulary & expressions, and Tips & resources.
What we find interesting is his explanation of differences between Spain Spanish & Latin Spanish. He's also introducing 250 words that are the same in English & Spanish that might be very useful especially for Spanish beginners.
Another great value is the whole blog dedicated to Argentinian Spanish! Here, you can learn about words that are different in Argentina, Argentinian footbal phrases or, for example, about the Argentinian accent. And if you want to learn even more, you can book online classes with Kevin.
The broad website "Notes in Spanish" is run by the Englishman Ben Curtis and Marina Diez from Spain. Both live in the vibrant city of Madrid.
Ben has written and also made podcasts for the "BBC" and the renowned "Lonely Planet". Besides that, the duo have been interviewed about their website in Spain's newspaper "El Pais" as well as on the radio "Radio Nacional de España".
They offer a wide range of free audio material about interesting real-life topics for Beginners, Intermediates, Advanced Spanish speakers and also, a "Gold" version for even more passionate and advanced speakers.
Worksheets and other bonuses are also available, but not for free. The good news is that "Notes in Spanish" have a policy of giving a percentage of all sales to charities each year, so you would actually give support and be doing something good at the same time.
The feedback they receive is outstanding, and you will see why once you check out "Notes in Spanish".
My Daily Spanish provides mostly in-detail and comprehensive Spanish grammar posts that end with a quiz to test your knowledge of what you've just learned.
Beyond that, they offer useful guides and learning methods that help you implement learning Spanish into your daily life.
So, what are you waiting for? Get started learning Spanish today!
Although not only Spanish blog, ThoughtCo. offers a comprehensive guide to learning Spanish.
It allows you to improve reading, writing & comprehension skills on all Beginner, Intermediate and Advanced level. Plus points? Free printables to make the learning process fun!
Certainly, you'll find the right Spanish learning resource for you!
The Spanish Academy blog frequently publishes new posts and deals with recent topics. So it's a great way to stay up-to-date while learning Spanish.
The discussed topics cover nearly everything, from the usual tips like the best podcasts for learning Spanish, over culture lessons like St. Patrick' Day in Latin America, until very specific posts like Workplace Spanish for Construction Projects.
For sure, there is something for everyone!
This Spanish blog is run by Aldo Pineda, who grew up and studied Economics in Mexico.
Aldo is not a teacher, but as he learned English, he knows what is important when it comes to learning a foreign language and so he gives you tips and techniques that he picked up.
The articles on Blania focus on the practical aspects of learning Spanish. On the first sight Blania seems to be a typical blog for Spanish learners that gives tips and resources for learning Spanish, but what makes it stand out is that it also offers podcasts, along with their transcripts.
If you are interested in learning Spanish with podcasts, you should have a look at the 17 Best Spanish Podcasts for Spanish Learners.

The Spanish Language and Culture Blog "FluentU" has put together a great variety of content for you to use when approaching a language and provides a lot of useful information.
All the information is divided into 5 different categories: Beginner Spanish Tips, FluentU, Spanish Learning Resources, Spanish Learning Tips, Spanish Vocab and Grammar.
"FluentU" offers you unconventional material for more fun on your way to learning Spanish. They suggest valuable tips for learning the language with movies, music and helpful YouTube Channels as well as a collection of books for beginners.
Also, they regularly add new information, so you will surely never get bored.
You will soon discover the fun side of studying. Go ahead and find out for yourself!
Want To Learn Spanish The Fastest Way Possible?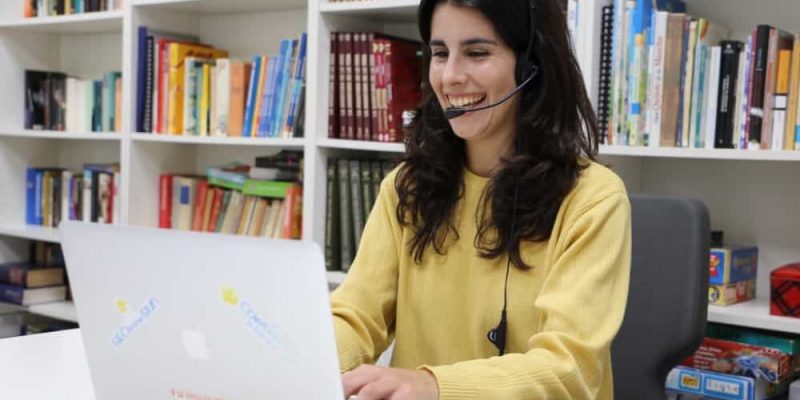 With a flexible class schedule, you decide when's the best time to take private Spanish lessons!
We teach you according to our 24 Level System to Spanish Fluency®, where we clearly define your next goals to be accomplished fast so you stay motivated all the way to Spanish fluency.