4 Ways to Learn Business Spanish Online Quickly and Efficiently + 2 Bonuses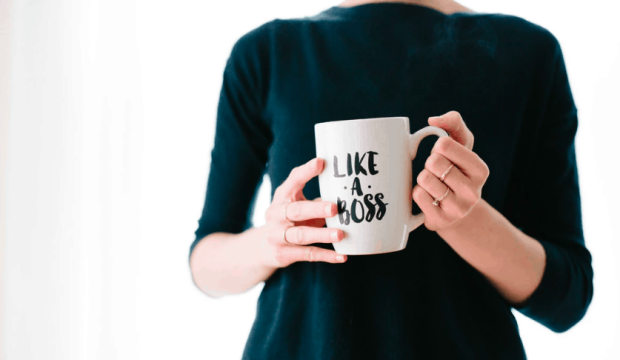 Tired of seeing yourself speaking Spanish like a pro but not being able to sell yourself or your products or being able to interact in a business conversation? Yeah, we know that feeling. You learned a few words here and there, enough to make yourself understood but not enough to convince others. Lucky you! We have something for you: 4 ways to learn business Spanish to turn your dreams into reality!
1. Six Business Spanish Lessons on YouTube
1.1 How to write a cover letter in Spanish
First, before the job interview, you must prove your writing skills to convince the company to hire you. This video will be helpful because you will see how to structure your cover letter, which elements to highlight, and learn precisely how to write an efficient cover letter. Note that the style can differ depending on the country.
This YouTube video is 17 minutes long and entirely in Spanish. Double benefit: you will improve your professional writing skills and understanding of Spanish.
1.2 How to write a professional email or letter
In addition to the cover letter, another essential point is to master writing professional emails or letters regardless of the aim. You might find yourself in a position where you will have to interact through email to ask for or provide further information. So here are two videos from the same teacher, Reyes.
Both are more than 10 minutes long and give essential details on structuring this formal writing. You will learn the critical elements that should appear in formal emails or letters, the right way to structure the script, and the vocabulary.
1.3 How to succeed in a job interview
The critical event before actually entering the professional world is the job interview. Already a challenge in your mother tongue, job interviews in Spanish get a bit more challenging. You have to know how to present yourself in Spanish. So, here are two classes to help you.
The first video, 14 minutes long, is about how to present yourself positively. Reyes, the teacher, provides you with all you need to do so. He stages a boss and employee to give context to his teaching. The class is in Spanish, but you can turn on subtitles since it's a YouTube video.
The second video is  also entirely in Spanish. It's a role-playing of a job interview in Spanish. The teacher gets to the heart of the topic by putting the teachings in perspective. Then she gives you options to answer the questions. It's an excellent addition to the first video.
1.4 How to speak of work and/or business
1.5 How to negotiate in Spanish
Negotiation is a huge part of our daily lives since interacting with people means debating and therefore agreeing or disagreeing with the capacity to find a win-win situation.
The same applies to professional life. It could be to negotiate over professional opportunities and incomes or the costs and how they are be handled. From this perspective, we found two YouTube videos of teacher Reyes, both in Spanish.
In the first one, he tackles the question of agreements and disagreements. The second is a question of proper negotiation, mainly in trade, but it can be applied to any other area requiring negotiation.
1.6 Business Spanish Dialogue
If you want to put into practice what you learned or if you already know enough to understand a business conversation, you will like the two YouTube videos we found. The first video is a short business dialogue, which is slow enough to understand clearly. The conversation stages a business meeting in Spanish.
In the second video, "Learn Spanish Business Language in 45 minutes," you will find a compilation of five videos. Two of them (the longest) are very interesting and better for improving your Spanish business skills since they are interactive exercises with dialogues.
2. Five YouTube Channels with Business Spanish Podcasts
Here's an excellent technique to broaden your business vocabulary, improve your oral comprehension and your capacity to speak.
This option is recommended for the intermediate level since you need to understand what it's about.  We know business is a vast topic, so we selected four YouTube channels and one playlist full of podcasts on business in Spanish.
You will improve your business language capacity and expand your knowledge in digital marketing: four channels, four points of view, and four ways of expressing the content in Spanish.
Para Emprendedores
con Luis Ramos
Business Spanish Playlist
3. Six Business Blogs, Newspapers and Radio in Spanish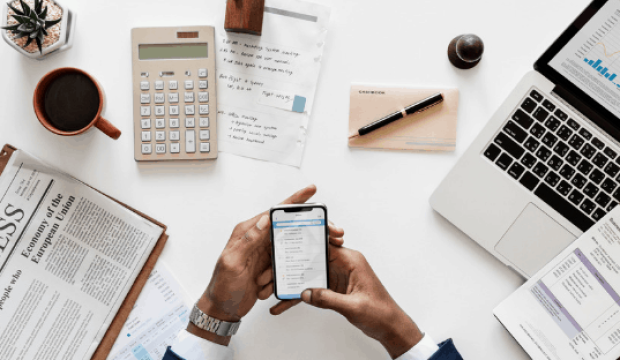 One of the other ways to improve your business Spanish is definitely to read! You will learn precise vocabulary and structures.
4. Take Let's Speak Spanish Business Online Lessons
Let's say you want to master business Spanish in a way that suits your needs. Well, you can take our business Spanish online lessons.
Whether you are a beginner, intermediate, or advanced, we can provide you with the necessary teachings.
4.1 The content of our lessons (by level)
A1 & A2

: present yourself, the company, the hierarchy, the different jobs, places to work or live in, the planning, the meetings, products, projects, business trips, education and experience, and keys to success.

B1:

the colleagues, travels, and experiences, talk about past and present products, the norms within the company, money, trade fairs and holidays, internet, commercial exchanges, advertisement strategy, insurances, presentations and conferences, congratulations, and send-offs.

B2:

immediate incorporation, team meetings, transfer to another country, exportation, company launching, finance, time management, production, and manufacturing.
You can take Spanish business lessons for as long as you want. We will make sure to match your schedule as much as possible. 
It would be best if you didn't leave empty-handed, so we prepared two bonuses—one of which you will have as a gift.
5.1 Downloadable PDF with the key vocabulary you have to know!
We gathered a bunch of essential vocabulary and structures you need to know to sound like a pro when talking about business in Spanish.
5.2 Five Youtube podcast channels on entrepreneurship and self-development
If you want to push the Spanish business classes further, here are 5 YouTube Channels where you will find podcasts on entrepreneurship and self-development.
That's all you need to know! There are many ways to improve your business Spanish on your own. We offer Online Business Spanish lessons if you need clarification on being consistent with these solutions. With our personalized content, you will improve your skills in a real-world environment!
​​Would you like to take your Spanish to the next level?
Whether you're a complete beginner or you're an advanced student, with us you'll reach the next level of Spanish quickly and easily. With 24 Levels to Spanish fluency, the next level is always close by, so you will never lose motivation.
You can choose between:
In both cases, you'll learn Spanish using our successful 24 Level System to Spanish Fluency® and our unique Spanish teaching methods.